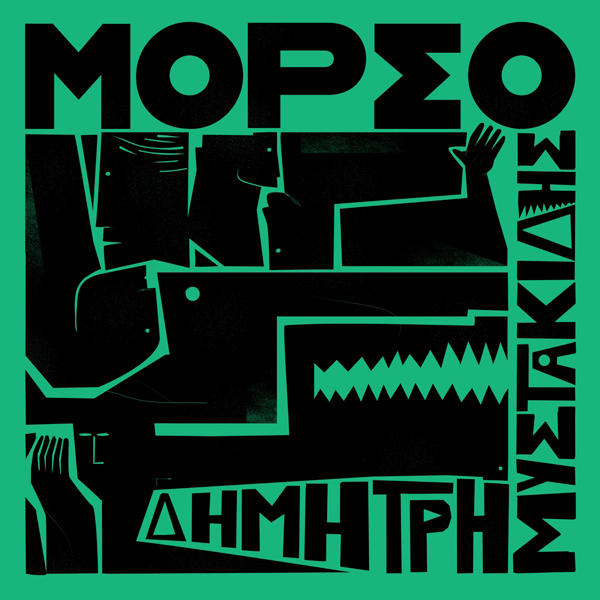 .Apo ti rebetiki klironomia, stis laikes ke paradosiakes melodies ke apo tin tsibiti kithara ke tis klasikes enorhistrosis, stous ihous apo samples, industrial krousta ke «paradoxa» padremata. Aito eine to mousiko stigma tou Morso, tou protou diskou me kenoyryia tragoydia pou kikloforei o Dimitris Mistakidis ke apotelei ton sinektiko syndesmo se osa o idios kouvala meta apo 35 hronia san mousikos protis grammis.

O Dimitris Mistakidis sholiase: «Ke na pou irthe ke avti i stigmi! Molis kikloforise o protos mou diskos me kenoyryia tragoydia. Ipirxa polles fores martiras tis gennisis enos kenoyryiou tragoudioy, eine omos teleios diaforetiko to sinaisthima otan i dikes sou skepsis ke sinesthimata, metamorfonode se tragoydia. Aitos eime, avta me apasholoyn, yia avta egrapsa. Ki osa kommatia den egrapsa o idios, ta epelexa yiati tavtizode me dikes mou skepsis.»

O kosmos mas, i kinonia, ta gegonota, apoteloyn tin aformi sta perissotera tragoydia tou alboum, me ta ipolipa na epistrefoun sti monada, ton esoteriko dialogo ke ton erota.

To proto kiolas kommati me ton stiho «agrios o kosmos Mitso» mas vazi amesos sto klima, yia na akolouthisoun sta epomena tragoydia istories prosopikes i kinonikes, kapies apo avtes ebnefsmenes apo alithina gegonota, oles grammenes me efthytita ke realismo, yia na ftasoume sto endekato ke teleftaio tragoydi, pou to mousiko yfos tou Dimitri allazi, to piani pio halara ke anarotiete «mipos ego ta vlepo ola strava;».

Ston disko perilamvanode epta sinthesis tou Dimitri Mistakidi ke tesseris tou Alexandrou Emmanouilidi, eno tous stihous ipografoun i Dimitris Mistakidis, Alexandros Emmanouilidis, THanos Papanikolaou ke Giannis Tsiadis.

Simmetehoun, ermineyodas apo ena tragoydi, i Eleni Vitali ke i Martha Fridzila. Fonitika sto «Ti trehi sto Pagkrati» kani i Aigerini Gatsi.

Paizoun i mousikoi (alfavitika): Alexis Apostolakis, Vaggelis Karipis, Vasilis Mpaharidis, Giannis Adoniadis, Dimitris Tsekoyras, Ilias Katsianos, Iraklis Vavatsikas, THanasis Arhaniotis, Konstadis Pistiolis, Kostas Mitropoulos, Manolis Pappos, Nikos Tatasopoulos, Sakis Karakostas, Haris Labrakis, Hristos Papadopoulos.

Oi mixis eyinan apo ton Gianni Tavoulari (3, 4, 8, 10), ton Gianni Paxevani (5), ton Dimitri Mistakidi (11) ke tous Tito Karyiotaki – Hristo Harbila (1, 2, 6, 7, 9) pou ekanan ke to mastering tou diskou.

Ta ikastika tou diskou shediase o Viktoras Gkoudaras, Studio Hervik. To Morso kikloforei apo tin Fishbowl Music Tank se oles tis psifiakes platformes ke ke sto vinylio pou kikloforei. Morso eine o sinektikos syndesmos stin xilouryiki, eine enas paradosiakos typos/tropos enosis dyo xylon metaxy tous, horis ti hrisi xenon somaton (vides, karfia klp). Hrisimopieite stin kataskefi piotikon epiplon ke diakrinete yia tin adohi, ti dexiotehnia, tin piotita stin kataskefi ke tin diakosmitiki axia pou prostheti sto epiplo. Stin organopiia eine o tropos enosis tou bratsou me to skafos tou organou.

Eine diladi o tropos pou pairnoun shima dyo ilika oste na teriaxoun apolita metaxy tous ke na dimiourgithei enas ishiros syndesmos.