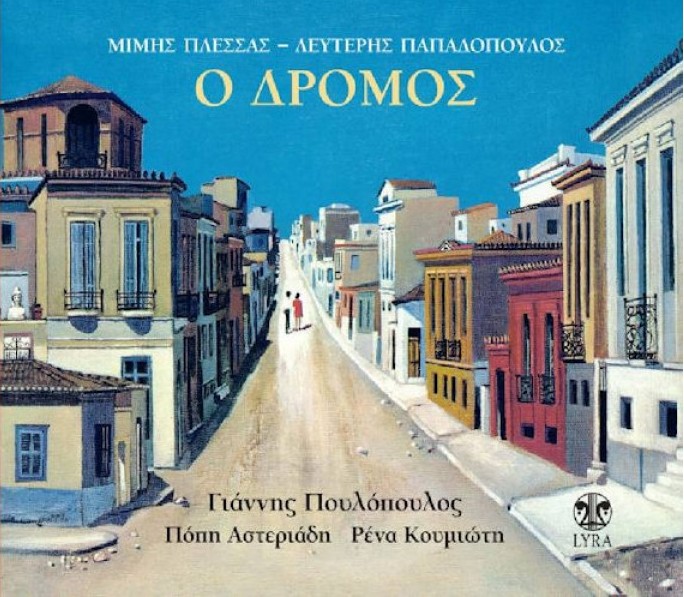 EPANEKDOSI

«O Dromos» tou Mimi Plessa ke tou Lefteri Papadopoulou, kikloforise to 1969 apo ti LYRA ke eine anamfisvitita, o eborikoteros diskos tis ellinikis diskografias.

Kyrios ermineftis tou diskou o Giannis Poulopoulos, eno simmetehoun i Rena Koumioti ke i Popi Asteriadi.

I monadiki diahroniki epitihia tou «Dromou», pou to katestise to pio anagnorisimo klasiko ergo tis ellinikis diskografias, ofeilete sto oti i dyo dimiourgoi tou apotyposan, mousika ke stihouryika, mia sigkekrimeni, hronika, neoelliniki periodo ke to klima tis, eno, i dimofilis ke pasignosti apo tis ellinikes tenies foni tou Poulopoulou, tin apedose idanika ermineftika.

Ta prosopa ke i topothesies opos i odos Filis, to agalma, i Mirsini ke o trelos, ipirhan stin pragmatikotita. To "Ximeroni Kiriaki" graftike yia na thimizi tin prosmoni yia tin dimokratia tin periodo tis Hoydas.

Ola ta tragoydia, ektos ap' to «Ximeroni Kiriaki» ke i «Fragkokklisa» den ehoun refren. «O DROMOS» pou siblironi fetos 50 hronia apo tin proti kikloforia tou diatithete ke pali apo tin MLK.